Avatar Fire Poi Set with Double Wicks
Combining a 100mm and a 50mm wick in one set of poi gives you larger end flames with the double trails of fire effect. Suitable for intermediate/advanced twirlers who are looking for more fire in their dance.
SoftPoi Design
Threeworlds SoftPoi ends are all wick and none of those hard metal parts.
This means they don't hurt when they hit you and without the metal inner, there's more wick, so they burn longer too. Bound with 1.6mm stainless steel cable for increased life and safety.
Refined
Our Fire Poi have been streamlined to reduce the points of friction and causes of tangles.Combining parts, and completely removing the need for others has helped us create a poi that is seamless from handle to flame.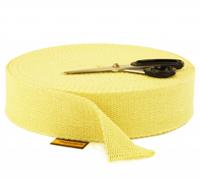 A Grade Materials
The best in the industry Kevlar Wick ends.
Ball-chain manufactured in the USA.
316 Stainless Steel Cable and Components.
Soft and Comfortable Polyester Handles.
Specifications
Length
700mm
Wick Ends
1 x W: 50mm T: 3.2mm L:570mm
1 x W: 100mm T: 3.2mm L:570mm
Chain
8mm Stainless Steel Ball Chain
Handles
25mm wide long life polyester
Double finger loops
Nickel plated, flat pressed EXTREMELY strong split rings.